Venues
---
Venues can improve team building. Activities, games, conferences, training events, charters, cruises, and party bus are just few ideas for your next teambuilding venue.
---

VENUES have been called upon by both associations and corporate clients to provide team-building programs for their national conferences. For Associations, Venues has provided team building for the Board of Directors meetings where the participants wish to learn more of each other. The majority of clients for team building programs are corporate, particularly National Sales Conventions. Intense work has taken place in the business portion of the conference. So our corporate clients utilize team-building programs to add an interactive, fun component that reflects the company's core vision and values. Corporate Vision and Values Team Building:
Improv Comedy Being in the Moment Team Everest Titanic Leisure Activities Team Building: The "GO" Game The Amazing Race Olympic Sports Aerial Walkways Larry Zaidlan "Float your own Boat" Games Game show Mania Jeopardy, Deal or no Deal Project Infomercial The Drum Café Corporate "Survivor" Rock the Stars Find out more about Venues
---

BlueSky Experiences Venues At BlueSky Experiences, we use our ideally placed venues in Scotland and England to manage a variety of team building activities both outdoors and indoors. Our head office is Scotland's purpose built Team Development and Conference Center in Perth. We have venue partnership agreements in Edinburgh, Glasgow, Aberdeen, Newcastle, Manchester and London venues. We offer team-building events designed to engage everyone, regardless of age or physical ability. Our large portfolio of facilitated team building events help team members utilize a variety of skills; including the promotion of collaborative team work, building on communication skills and initiating creative problem solving tasks BlueSky Experiences Venues When it comes to event management in the UK, BlueSky Experiences is one of the leading organizations. Operating both in Scotland and UK-wide. Our custom-built team development and conference center in Perth is head office to BlueSky Experiences. Below you can see some of the venues we work in partnership with throughout the UK, for all your requirements in Glasgow, Edinburgh, Aberdeen, Newcastle, Manchester and London. It is important that the surroundings are suitable for the team building or training event and we have taken all aspects of the surroundings into consideration when choosing possible team building and training locations BlueSky Experiences Venues
---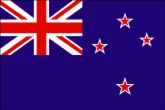 Find teambuilding venues in New Zealand: Meetings Afloat Outdoor Team Building Our Meetings Afloat packages give you the opportunity to present your meetings in a totally unique environment. Depending on numbers the boats can be set up for either boardroom or theatre style with all the necessary equipment provided.
The ULTIMATE Party Bus Conference Activities Experience NZ's First in Luxury ... Our Ultimate Party Bus is the largest limo party coach in Auckland .... featuring an onboard bar, DJ booth, toilet facilities and we even provide a bar tender/DJ for your event ... and there's more.
Chris Jolly Outdoors will help make your conference a memorable experience with some fun time spent on Lake Taupo. 5 well appointed launches can accommodate up to 150 people for an evening of fishing and fun.
Capital Aviation Conference Activities Seen from the seat of your private tour, the sight of Wellington Harbour glistening below is spectacular! For some once-in-a-lifetime photo opportunities, take to the skies on this amazing scenic flight to experience one of the worlds most views.
cruise Ecocruz Bay of Islands is an event with a difference, discover the Bay of Islands on an overnight cruise. The 72ft SV Manawanui is the only yacht in Northland offering overnight packages for up to 12 passengers. Help hoist the sails.
Lincoln Limousines is Auckland's finest luxury limousine service. All our vehicles have all the extras including flat screen tv's, home theatre system, full bar and come in a variety of sizes from an 8, 10, 12 seater and our most popular drives.
Belladonna Charters Water Based Team Building A 60ft Maritimo motor yacht, Belladonna specializes in luxury charters for up to 25 guests. Her cruising schedule sees her in Wellington and the Marlborough Sounds for the Christmas/NZ summer holiday period, Auckland & the Bay of Islands.
Mystery Creek Events Centre Indoor Team Building The ideal venue for your team building activity! An abundance of indoor and outdoor space and multi-functional facilities means that we have the space to be creative! Go for rally car rides on site, utilize the Waikato River, the ideas Team-building in New Zealand
---
---
---
---
---
San Fancisco Teambuilding Venues
---
---
Take your team international-teambuilding event
---
Save up to 60% on China airfare - ChinaTravelDepot.com
---
---
---