Quotes for teamwork
---
Are you looking for a large collection of Inspirational Quotes. Would you like you to get Free
Daily Inspirational Quotes by email. My friend, Jonathan, can hekp you out, click here now:
---

" You win with people." Coach Woody Hayes"
---

" None of us is as smart as all us". Ken Blanchard
---

" The one key reason for our success was just as much a " people business " as an exact science of plays and formations."
Coach Paul Brown
---

" No player is bigger than or better than the team". Coach John Wooten
---

" One man can be crucial ingredient on a team, but one man cannot make a team." Kareem Abdul-Jabbor
---
This website contains a variety of short rhyming love poems. Many are romantic while others are funny or sad. Enjoy and look at this website.
My friend , Martin can help you out, please click on Pretty Love Poems
---
---
---

" You must learn how to hold a team together. You must lift some men up; calm others down, until finally they've got one heartbeat. The you got yourself a team." Coach Paul Bear Bryant
---

"It is better to have one person working with you than three people for you. " President Dwight D. Eisenhower
---
" Light is the task where many share the toil." Homer
---

"When a team outgrows individual performance and learns team confidence, excellence becomes a reality. " Coach Joe Paterno
---
---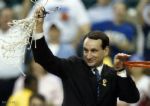 " During the season, your teams should be lead with exuberance and excitement.
You should live the journey.
You should live it right.
You should live it together.
You should live it shared.
You should try to make one another better.
You should get on one another if somebody's not doing their part.
You should hug one another when they are.
You should be disappointed in a loss and exhilarated in a win.
It's all about the journey."
Duke Coach, Mike Krzyzewski
---
Leader quotes for teambuilding
---
---

Golf Quotes - $ 15.95
Each page is beautifully designed and you will marvel at the beautiful photographs of golf courses from around the world. Golf quotes from golf legends like Arnold Palmer, Jack Nicklaus, Lee Trevino, Sam Snead, Payne Stewart and many more, will have you laughing and thinking about this wonderful game called golf.


Great Quotes from Great Women
From: Simple Truths

Great Quotes from Great Leaders with FREE DVD - $ 15.95
This extraordinary book will be a source of inspiration and knowledge for many years to come. It is a beautiful coffee table edition with 160 pages, 75 wonderful photographs and over 400 great quotations from leaders in all walks of life. Great Quotes from Great Leaders is the perfect holiday gift for customers, friends and family. It's guaranteed to be treasured.

---

10 book Attitude is Everything Desktop Collection - $ 129.00
From: Simple Truths

Womens Inspirational Sampler Set
---

---
---
For the love of quotes

I'm sure you know by now that I love great quotes and beautiful photography.

Enter Framed Inspirations.

In short, choose a message that fits the person and we think you'll find something for almost everyone on your list. In fact, we'll be so bold to predict that you'll even find a few things for yourself.
In a perfect world we hear something once, record it in our brain, and never need to hear it again.
But you know what? Most of our worlds are very busy...and far from perfect. Therefore, we need to be reminded about what is most important in our lives.
We need to find ways to keep our core values and personal goals front and center.
If you have yet to purchase a Framed Inspirations, you will want to know that each print has a beautiful black lacquer wood frame, attractive felt back and a convenient gift box with a gold cord to add that finishing touch.
If you have already sampled a few of our framed products, take another look. We're sure you will find some new prints that are perfect for yourself or for gifts.
Beautiful photographs and inspirational words set in a high quality 5"x7" wood frame with black lacquer finish and attractive felt back. Packaged in a convenient black gift box with gold cord.


Sample quote ~ Golf is a game that is played on a five-inch course – the distance between your ears. ~Bobby Jones

Affiliate Golf Quotes movie link ~

Motivational Quotes - $ 15.95
From: Simple Truths
---
Great Movie for ever Golfer !
If you love golf, you're going to love this 3 minute movie!
If you don't love golf, but know someone who does, make sure to share it with them! You'll make their day!
So, sit back, turn up your speakers and enjoy...Great Quotes about a Great Game!
---
---