Leader quotes
---
Quotes for a leader. Leader can use these quotes to motivate and inspire his or her team
---
Great Quotes from Great Leaders
---
There are many qualities that make a great leader. But having strong beliefs, being able to stick with them through popular and unpopular times, is the most important characteristic of a great leader. Rudy Giuliani
Don Coryell: The country is full of good coaches. What it takes to win is a bunch of interested players.
John W Gardner: The cynic says, "One man can't do anything". I say, "Only one man can do anything."
Henry Ward Beecher: The difference between perseverance and obstinacy is that one often comes from a strong will, and the other from a strong won't.
Lucretius: The drops of rain make a hole in the stone, not by violence, but by oft falling.
Woodrow Wilson: The ear of the leader must ring with the voices of the people.
Leadership is influence. ~ John Maxwell
A leader is best when people barely know he exists; Not so good when people obey and acclaim him; worst when they dispise him. but a good leader who falks little when his work is done, his aim fulfilled, they will say "We did it our selves!" Lao-zi
---
"Nobody cares how much you know, until they know how much you care." Theodore Roosevelt
In the book and movie, The Richest Man in Town, the main character, Marty Martinson, leads not with his job title but with his heart. Check out the sample content below and share this unforgettable movie and story on your website, blog, in your newsletter and with family and friends. Perfect time of the year to celebrate leadership as we approach the July 4th holiday and celebrate all the leaders and the community of people who worked for freedom.

"The Richest Man in Town" movie is all about leading with your heart and a service attitude. It may make you laugh, cry or both. Enjoy this 3 minute movie that may also cause you to pause to reflect on life.

Watch this movie link:

---
Leadership Boot Camp Unique product! This 17-Module Self-Directed Leadership Course includes high quality Podcasts, Powerpoint Slides, Printables, Action Challenge and more.Click Here!
---
---
---

A person always doing his or her best becomes a natural leader, just by example. Joe DiMaggio
---

A genuine leader is not a searcher for consensus but a molder of consensus. Martin Luther King, Jr.
---

If your actions inspire others to dream more, learn more, do more and become more, you are a leader. John Quincy Adams



---
The United States is the leader of the free world. Elizabeth Dole
You don't have to hold a position in order to be a leader. Anthony J. D'Angelo
A leader is a dealer in hope. Napoleon Bonaparte
I must follow the people. Am I not their leader? Benjamin Disraeli




---
---

My role in society, or any artist's or poet's role, is to try and express what we all feel. Not to tell people how to feel. Not as a preacher, not as a leader, but as a reflection of us all. John Lennon



---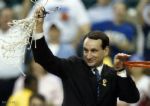 Each group and each youngster is different. As a leader or coach, you get to know what they need. Mike Krzyzewski




---
A leader is best when people barely know he exists, when his work is done, his aim fulfilled, they will say: we did it ourselves. Lao Tzu
The speed of the leader is the speed of the gang. Mary Kay Ash
It's hard for us in our stores to be a leader in technology. Lee Scott
Our customer base is not necessarily a leader, an early adopter. Lee Scott
A person, who no matter how desperate the situation, gives others hope, is a true leader. Daisaku Ikeda
The real leader has no need to lead - he is content to point the way. Henry Miller
For the greater good, I thought I should be a spiritual leader for people for some reason. Johnny Vegas
When the tyrant has disposed of foreign enemies by conquest or treaty, and there is nothing more to fear from them, then he is always stirring up some war or other, in order that the people may require a leader. Plato
Becoming a leader is synonymous with becoming yourself. It is precisely that simple, and it is also that difficult. Warren G. Bennis
In the past a leader was a boss. Today's leaders must be partners with their people... they no longer can lead solely based on positional power. Ken Blanchard
---

I definitely did look up to John. We all looked up to John. He was older and he was very much the leader; he was the quickest wit and the smartest. Paul McCartney
---

The quality of a leader is reflected in the standards they set for themselves. Ray Kroc
---
---
Teambuilding quotes
Teamwork
Outdoor Teambuilding events
Icebreakers

---

Great Quotes from Great Leaders with FREE DVD - $ 15.95
From: Simple Truths

Motivational Quotes - $ 15.95
Motivational Quotes is a classic re-visited. In 1985, Mac Anderson's love of quotes inspired him to publish a small 80 page gift book titled Motivational Quotes. In just 18 months it sold 800,000 copies in hotel and airport gift shops.


Great Quotes from Great Women - $ 15.95
Timeless widsom shared from great women from all over the world and all walks of life are discovered in this beautiful quote book. A wonderful client gift or teacher gift for the holidays.


Golf Quotes - $ 15.95
Each page is beautifully designed and you will marvel at the beautiful photographs of golf courses from around the world. Golf quotes from golf legends like Arnold Palmer, Jack Nicklaus, Lee Trevino, Sam Snead, Payne Stewart and many more, will have you laughing and thinking about this wonderful game called golf.


Laughter is an Instant Vacation with Free DVD - $ 15.95
From: Simple Truths
---
For the love of quotes

I'm sure you know by now that I love great quotes and beautiful photography.

Enter Framed Inspirations.

In short, choose a message that fits the person and we think you'll find something for almost everyone on your list. In fact, we'll be so bold to predict that you'll even find a few things for yourself.
In a perfect world we hear something once, record it in our brain, and never need to hear it again.
But you know what? Most of our worlds are very busy...and far from perfect. Therefore, we need to be reminded about what is most important in our lives.
We need to find ways to keep our core values and personal goals front and center.
If you have yet to purchase a Framed Inspirations, you will want to know that each print has a beautiful black lacquer wood frame, attractive felt back and a convenient gift box with a gold cord to add that finishing touch.
If you have already sampled a few of our framed products, take another look. We're sure you will find some new prints that are perfect for yourself or for gifts.
Beautiful photographs and inspirational words set in a high quality 5"x7" wood frame with black lacquer finish and attractive felt back. Packaged in a convenient black gift box with gold cord.

---
Timeless wisdom shared from great women like Rosa Parks, Florence Nightingale, Mother Teresa and more from all over the world are discovered in this beautiful quote book. It is a wonderful client, family & friends, teacher or hostess gift for the holidays. Enjoy the movie Great Quote from Great Leaders filled with inspirational quotes from leaders in all walks of life.

~ Learn from women who changed the world...

Great Quotes from Great Leaders ~
---