Team Effectiveness Profile
---
---
---

---
Help teams learn how to surface, diagnose, and work through the issues that impede effective teamwork. For more than 15 years, the Team Effectiveness Profile (TEP) has helped teams eliminate or reduce blockages in the 5 vital areas of team activity: Mission, Vision, and Goals; Team Roles; Operating Processes; Interpersonal Relationships; Interteam Relationships
---
Learning Outcomes

Identify issues that block effectiveness Reduce or eliminate problems that can drain a group's energy Maximize the group's productive efforts Theory
The Team Effectiveness Profile focuses on the 5 Categories of Team Effectiveness. The first 4 of these categories are based on those presented by Richard Beckhard in Organization Development: Strategies and Models (1969). Interteam relationship theory is the basis for the fifth category.
5 Categories of Team Effectiveness

Mission, Vision and Goals Team Roles Operating Processes Interpersonal Relationships Interteam Relationships How It Works
The TEP has been designed to function as a self-administered learning instrument. The TEP yields an overall Team Effectiveness Score as well as separate scores for each of the 5 areas indicating the general health of the group and blockages that hinder team effectiveness.
Uses for the TEP

Appropriate for any type of team and all levels of team members and leaders, the TEP can be used as a stand-alone instrument or as a component in a larger team-building program. The TEP can be used to:

Measure pre-team building conditions,Orient new teams to potential problems, Unblock struggling teams, Determine post- team-building results. We recommend administering the TEP periodically, as issues will change over a period a time.
---
Facilitator Guide includes:
Administrative guidelines Team development theory Experiential learning methodology Normative and reliability data Sample copy of the Participant Guide 2-hour workshop 6 optional activities 2 alternative training designs Overhead transparency masters Reproducible participant handouts Reproducible article Building a Winning Team CD-ROM containing all reproducible materials, certificate of achievement, training evaluation, PowerPoint presentation Convenient binder format Participant Guide includes:
50-item profile Pressure-sensitive scoring form Interpretive information Descriptions of the 5 team effectiveness areas Discussion guide Action planning
Go to HRDQ to learn more about this Team tool:
---
Look at this HRDQ team game:
---
---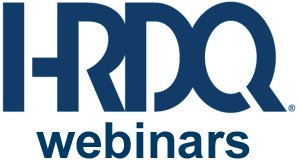 A Crash Course in Effective Teamwork

Duration: 60 minutes

Overview:

You've seen it before – team members who are uninvolved. Conflict. The inability to achieve consensus. A lack of commitment. If developing cohesive teams seems to you like an unattainable goal, this webcast is for you. We'll explore the dynamics of teamwork and provide you with a fun and easy-to-implement training solution that will engage your audience, get team members excited, and better enable them to achieve synergistic results.

What You'll Learn:

How to identify a group as one of three types of teams. Nine key indicators of team effectiveness. How to help teams find the balance between planning and implementation. The characteristics of a cohesive team – and how you can help your teams achieve this ideal. Action planning steps teams can implement immediately. About the Presenter

An award-winning trainer and consultant, Gary Turner has over 30 years of professional experience with major corporations such as M&M Mars, Aramark, and AT&T. He has been a requested speaker at conventions of ASTD, Association for Quality and Participation, College and University Personnel Association, the International Collaborative Organizations Conference, and at annual meetings for companies around the world.

Gary holds two Master's degrees, one in Communication from the University of Nebraska and another in History from Abilene Christian University. He earned his BA from Harding University. Among his awards and distinctions, we has been a final judge for the International Team Excellence Award since 1997, and was the leader of the 1992-94 Veterans Administration project team to win the first Reinventing Government Hammer Award.
Go to HRDQ and click on webcast,

---
---