Sandusky Ohio teambuilding exercises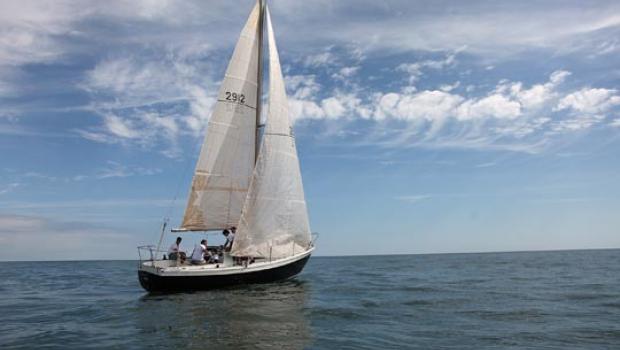 ---
Sandusky, North Coast, Lake Erie, Ohio, USA
Sandusky is a gem among cities when it comes to affordable waterfront housing.

Forbes.com recently listed Sandusky among the top of the "America's Best Cheap Cities" list, calling it "a city with million-dollar water views and a whole lot of $100,000 houses."

According to the website, Sandusky made the list primarily because of good schools, a low crime rate and the positive statistics of the median family income of $64,000 and median home sales price of $76,000.

One caveat from forbes.com — most waterfront houses go for a lot more money than $100,000. "Most go for $1 million or more," the magazine website stated.
---
Sandusky, Ohio, USA is a great location for you next teambuilding exercises. Sandusky, Ohio, USA is located on Lake Erie and half between Cleveland and Toledo, Ohio, USA. Your team members can fly into Detroit, Michigan, USA or Cleveland, Ohio, USA. The anchor of the North coast is the 100-year-old amusement park Cedar Point. Your team can also visit the Lake Erie Islands, taste vintage wines at the winery, go fishing, sailing, or camping. The Sawmill Creek Resort has several different teambuilding exercises available for your organization.
---

Take your team to Cedar Point, Sandusky Ohio , USA, and enjoy the thrill rides and the water park, Soak City. Take your team to the new rope course at the Kalahari Resort !
The country's largest indoor waterpark resort, located in Sandusky, Ohio, is expanding again with its new Kalahari Zip Line Course. Designed with an African village theme and set above the resort's outdoor waterpark, the experience will feature six-story towers that launch guests; a towering ropes course; and a rock climbing wall. This brand-new adventure area is part of Kalahari Resort's expanding team-building activities for meetings and conventions, but will be available to all guests. Target opening date is late spring 2010.

Cedar Point's newest water adventure, Shoot the Rapids, will take riders on a 2,100-foot-long journey, through a wooded area and around an illegal still used for brewing sweet-tasting elixir, all while encountering surprise water elements and special effects. Opening in the spring of 2010 and with a price tag of $10.5 million, it's the most expensive water ride ever built at Cedar Point.
---

Port Clinton is the Walleye Capital of the world. Plan a day of fishing for your team. You can find several different fishing charters for full day of fun on Lake Erie. The perch and bass fishing is also excellent Port Clinton, Ohio: Walleye Captial of the World
---
---
---
You can design your own Sandusky, Ohio, USA teambuilding events the Sawmill Creek Resort. This resort will provide you with several different options for your teambuilding events. Sawmill Creek Resort, Sandusky, Ohio
---
For over twenty –five years our family has gone to Lakeside, Ohio, USA to relax on the Lake Erie and recharge our batteries. Since 1873, the Lakeside mission embraces the Chautauqua movement by enriching then mind, the body, and the spirit. During the summer season, each week has unique programs, speakers, seminars, and workshops. I give Lakeside a 100% endorsement for your next teambuilding exercise, events and activities. Lakeside Association, Chautauqua on Lake Erie
---
If you're looking for a water park in Sandusky, Ohio for your next teambuilding exercise then go to: Kalaharrire Resort, Sandusky, Ohio
---

One of my favorite camping places is East State Harbor Park, Ohio, USA. Camping cam help a team bonded and learn to build teamwork. This Sandusky Ohio teambuilding exercises location has water sport, fishing, swimming, and hiking. Camping is great for teambuilding, especially an old fashion campfire. East Harbor State Park is a great location on the North Coast, Sandusky, Ohio, USA. East Harbor State Park, Ohio, USA
---
---
---
---
---