Rainforest Game
---
---
An insightful hands-on exercise, The Rainforest Game is designed to provide individuals and teams with the opportunity to experience collaboration across both internal and external boundaries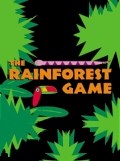 ---
An insightful hands-on exercise, The Rainforest Game is designed to provide individuals and teams with the opportunity to experience collaboration across both internal and external boundaries.

Working within groups and across groups, participants build awareness of the importance of cooperation, challenges inherent in inter-team communication, and the significance of creating and sustaining effective partnerships.

The Scenario

Your organization has joined a worldwide consortium of environmentally sensitive organizations meeting to discuss its latest cause — the future of the rainforests. In addition, your organization is sponsoring one of the rainforest's many endangered species. As part of this initiative, you have been asked to design a picture that can be used for marketing and fundraising materials. But you can't do it alone. This task requires you to work with other member organizations to complete the picture. Can you work across both internal and external boundaries to make a difference?

Learning Outcomes
Learn how to collaborate effectively within and across groups, Apply skills to work across geography and distance, Break down communication barriers to creatively solve complex problems, and Examine assumptions about how individuals and groups work together. Learn more about team game at HRDQ. Click here to visit HRDQ
---
Theory
A literature survey on cross-boundary collaboration and the author's experience with the challenges of working across boundaries in organizations formed the basis for The Rainforest Game. The author examined the 4 skills that lead to building relationships (Reaching Out, Sharing Information, Exploring Alternatives, and Making It Happen) and identified a set of practices for each of these skill areas.
Go to HRDQ to order now.Click here to visit HRDQ
How It Works

Small teams representing the member organizations of the consortium are challenged to complete a 5-foot long puzzle. Each organization, sponsoring a specific endangered species, has pieces of the overall picture as well as their sponsored animal. But because no one team has all the pieces, they must be able to work collaboratively in order to successfully complete the task at hand.

Following the activity, participants consider their experience in the context of real-life, organizational experience and discuss the 4 critical skills needed to effectively work across boundaries.

Uses for The Rainforest Game :
Perfect as a stand-alone learning experience or as part of a larger training initiative, The Rainforest Game is highly adaptable and flexible. The discussions relating to the game may be focused in several areas including:
leadership
communication
problem solving
innovation
teamwork
Go to HRDQ to oder your game today :
---
---
Look at this HRDQ game & help build your team today :
---
---
---