---
Office Teambuilding Exercises:
---
Novelty Office Olympics Let the Games Begin !
Activity Overview
The 'Office Olympics' is our most popular session for generating positive interaction, fun and energy.
Divided into different team, participants compete against one another in a range of fun (and at times a litte crazy!) team based games and activities.
Points are awarded for each 'round' and the team with the most points at the end is crowned the 'Champion Team', with a range of novelty prizes awarded to each team.Click below for more info now:
This team activity encourages staff to 'play, laugh and interact'. It is very social and builds teams by providing participants with a fun, positive shared experience.
The Games
The games themselves are a mix of active, creative and 'sit down' challenges.
They all have a focus on being fun, team based, easy to participate in and highly interactive. Each 'round' (game) goes for between 5 and 10 minutes. This ensures that there is a variety of games and activities to suit all people.
Games include; •A variety of Novelty Relay's - Gets teams working together and laughing. •Creative and Word Challenges - Encourages participants to be innovative and 'think outside the box' •Active Challenges - Placed strategically throughout the program to re-energize your teams Activity Length 15 minutes to 2 hours
Where Does Office Olympics Work Best?
Office Olympics team building activity works well anywhere you are wanting to inject more fun and energy into a group of people. It works best as part of;
•Fun Team Building Days •Icebreakers for Meetings
•Staff Conferences
•Work Parties
•Work Christmas Party
---
We recently took a poll from our Funsational Facebook fans to see what type of game they would like us to make next. The outcome: Decades Music Trivia. So here it is - our newest spin on a classic game! This game is a perfect fit for an adult birthday party, summer get together, office party game, or any general adult party.
---

Bottom Line Bingo! - $6.99
That's right! Bingo for the Office Party or corporate gathering using industry standard buzzwords and phrases we've grown to love (or hate!) Feeling proactive? Personalize it with your industry-specific jargon and take it to the next level!!! Call card included.
---
Office Party and Adult Christmas Games
---
Have fun with your team!
---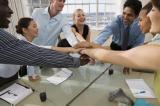 By employing office team building exercises, you'll improve your company's internal communications, morale, trust, productivity, and cohesiveness. Some examples include use of icebreakers, activities, games or exercises that requires teamwork. You will find many different kinds of office team building exercises that can be used to help improve your company's internal communications, morale, trust, and cohesiveness. Find Offrice teambuilding icebreakers here.
---
Office Team building exercises can be used occasionally, such as to augment your staff meeting, retreat, or on a more regular basis to help maintain productivity. Office Team building exercises can also be used as a form of organizational development, such as to help address fears during a period of change, or as a response to a need for radical restructuring in order to meet the challenge of a new competitor, for example Find office teambuilding activities
---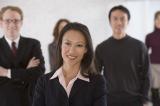 Office Team building is useful for introducing new employees, strengthening ties between existing staff, or as a fun way to bring together individuals who don't often interact. Consultants often organize activities that use to create train and to help with strategic planning in teams in the office. This activity requires brainstorming and the combined effort of all to solve a problem. This is one of my favorite web sites. Find office teambuilding gmes here. Teampedia: Find fun games for next office meeting or event.
---
---
---
Office Team building exercise facilities; learning together make for a day that is relaxing and enjoyable in itself, as well as providing lasting results as you develop your skills as a team. Take some time to explore the possibilities and find new ways to enhance your office environment.
Integrate some creative team building into your next office team meeting, or be extra adventurous and arrange for some outdoor activity. The return on investment is not something to take lightly. Get your office out into the outdoors.
The reimbursement of keeping an enjoyable work atmosphere includes improved mental and physical health, higher productivity, and more. Find out what the right team building exercises can do for you.
---
---
Does your office have the winter blues?
For your next office teambuilding event sponser a chili cook-off. You can divide your office into teams or by departments. Create a spirt award, people's choice and some Celebrity judges. Have fun and enjoy the chili.This event can be private or you could open it up to the public. Have your own Chili-cookoff
---
Visit the top ten websites for office teambuilding
---
Teambuilding Blog
---
Your team fitness is important:
"Healthy Body Exercises" is a blog that teaches women how to live healthy. We exist so that we could help our readers to lose weight,reduce body fat,be fit,and get stronger. We would love to exchange links with blogs and website in our niche. My friend,Gergana, can help you with ideas for your team.

---
Pranks ideas are a blend of original, external sourced and classic. Visit this website now for prank ideas: Collection of office prank ideas for all occasions.
---
---
Plan a tea for your team:

---
Treat your team to some cookies :


Cookie Of The Month Club - Join Now!
---
Get your team supplies here:

---
Do you want a great team… the collaboration… the productivity… and the positive work environment?

Do you want to build a great team… but don't actually know much about it? If so, then you've found the right site!

The Key For An Amazing Team
That Will Outperform In Any Environment
Teams are everywhere.

Humans have an innate need to work together.

Its part of our make up, we need to be together and working together for a common goal. It makes us feel significant with a purpose.
Having an excellent team is vitally important to accomplishing the vision as well. It doesn't matter what we're a part of (corporations, small businesses, churches, etc…), we can't accomplish our visions alone.

We need good teams in order to do what's in our hearts.

That way we get the strengths of different types of people working to a common goal… Which fills out our ability to accomplish the vision.

Building A Good Team Is Imperative To Accomplishing The Goals, Vision, And Mission.
It doesn't really matter where you go, you're going to have a team.
Even if you just consider them as "employees", they're still part of your team.

And how you view them will affect how well they work together. If you don't view them very highly, then they won't buy into the vision, because to them you're just a boss and nothing more…

Because you see them as employees and nothing more. If you're team doesn't buy into your vision and have ownership in it, then you can say goodbye to truly accomplishing much.

It so important to have a functioning team, and this is one of the biggest mistakes people make: How the leader views their team mates.

Once a team feels connected to the vision and valued they will out perform your wildest dreams. The trick is putting a team together well.
A lot of organizations fail because the leader or manager didn't know how to build a good team – even though they thought they did.

And thus their dreams are left unfulfilled. At the very best they may still be around, but their productivity will be low and they won't be accomplishing much.

If you want your business to outperform the competition… Or if you have a vision for something new…

You need to know how to build a great team.

But most people don't, and make some very common and easily avoidable mistakes

---
---
March 9th is International Women's Day and March is National Women's History Month! Today, and each day this month, celebrate the 2011 Women's History theme, "Our History is Our Strength." At Simple Truths, we have a variety of books that focus on women and their strength. Below, I have included banner links to the movies, Oh Thank Goodness, It's Not Just Me and Great Quotes from Great Women. Take time to learn and share about womens tenacity, courage, and creativity throughout the centuries. This knowledge will be a tremendous source of encouragement and strength.

Women today face more challenges than ever accompanied by feelings of being overwhelmed and spread much too thin. More and more women are raising their hands and speaking up to tell the truth about how they feel. Other women are saying, "Me, too! Oh, thank Goodness I'm not the only one!" Enjoy this movie that will make you laugh, think and appreciate all the women in your life. Share this with others to bring encouragement to them as well as the reassurance and comfort in knowing they are not alone.


Great Quotes from Great Women ~
This movie is filled with timeless wisdom from great women throughout history. This wisdom from women from all walks of life will inspire, comfort, and encourage you. Their passion and persistence have advanced womanhood and the world.

---
Find ideas for your next office party or company picnic here:

---
Check out the new toys at Office Playground!
Red Hot Deals on fun desk toys at Office Playground!
Check out the Deals of the Month at Office Playground!

Office Playground - Fun stuff for your desk!

---
---
Superhero Bobblehead Computer Sitters
Star Wars Bobblehead Computer Sitters
Reduce your stress with toys for your desk!
Sports & Flying Toys
Solar Motion Toys
Solar Dancing Flowers
Stress Relievers
Stress Balls
Sand Timers
Meeting Toys
Executive Toys
Bosses Day Gift Guide
Check out the Deals of the Month at Office Playground!
Office Playground - Fun stuff for your desk!
Save 50% off fun toys at Office Playground
Check out the new toys at Office Playground!
---